Florida Security Wall
This 3 window security wall was installed in Florida. It features 3 teller stations with 1 ADA compliant counter in the middle of the of the teller line. The security vestibule is also ADA compliant. This wall came pre-wired with a quad receptacle, phone jacks and data ports at each teller station.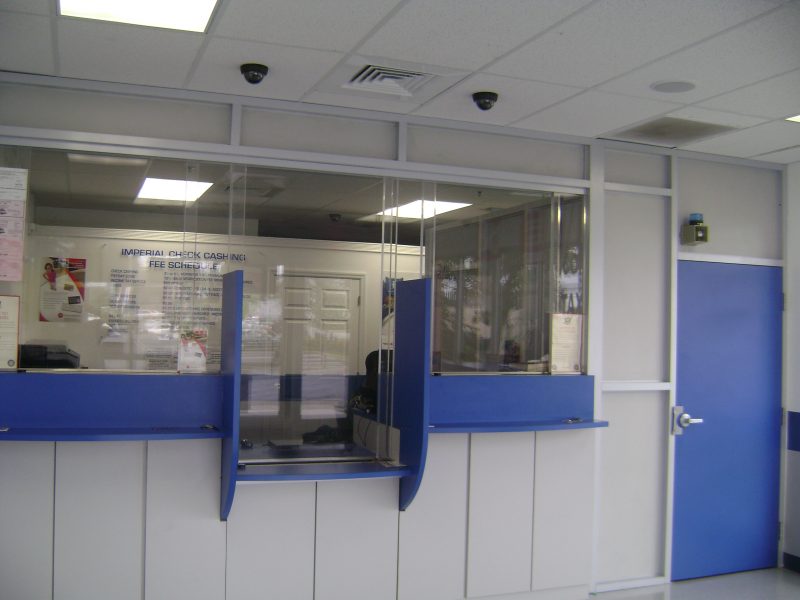 Patel Security Wall
This unit was installed in New York inside a convenience store. It features 3 windows with 2 standard and 1 ADA compliant base cabinet. Level 2 bullet resistant acrylic was installed in stainless steel channels on top of the cabinets with 12" teller trays. The cabinets are equipped with level 2 bullet resistant fiberglass and a raceway for data and electrical. Privacy barriers were installed between the teller stations.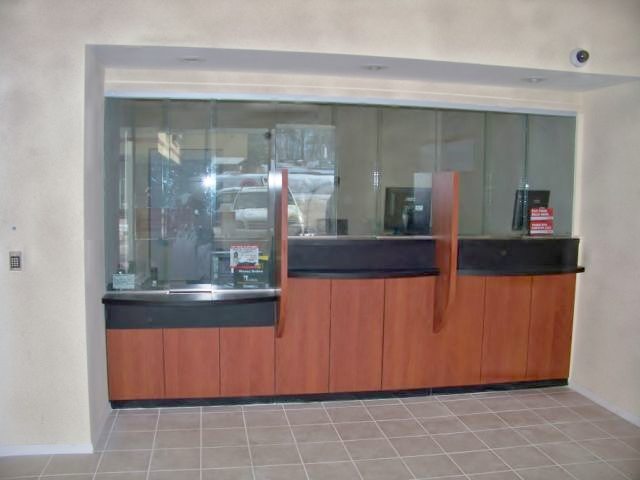 United Security Wall
This is a 4 window security wall with an ADA compliant teller station. It has level 2 bullet resistant security glass set on top of the counters in stainless steel channels centered over 12" trays. The counters are made with level 2 bullet resistant fiberglass panels on the face of the cabinets. The walls that are on both ends of the teller station are also level 2 rated. A chase is provided on the inside of the counters for easy installation of data and electric.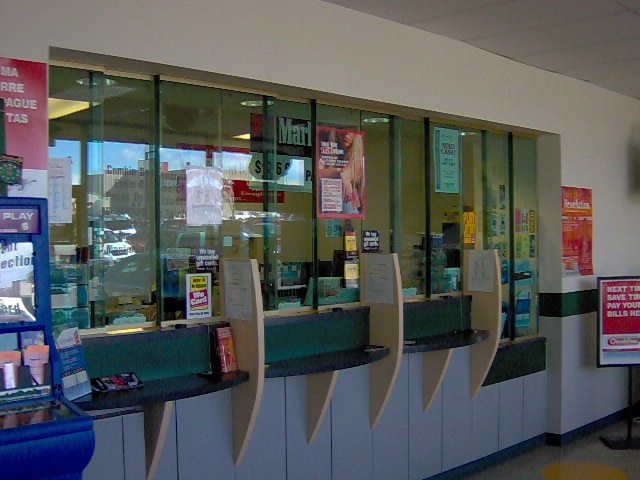 Cash America Conversion
This loan store in California was seeking a greater level of security. The security wall was installed with ¼ laminated glass set in channel on the existing counters. The store was secured with a modular door system. The install time was minimal due to the modular system and no drywall or painting required.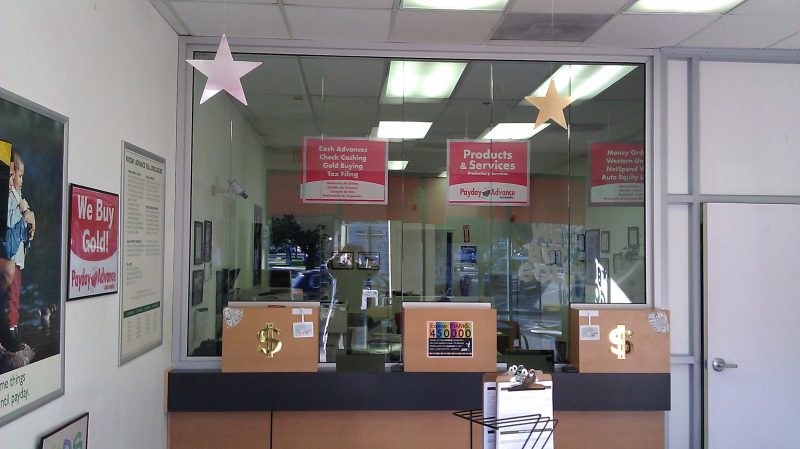 Pharmaceutical POS Conversion
On the left is the main counter after installation of bullet resistant glass, turn table package passer and speak thru for voice transfer. On the right is a transaction window with bullet resistant glass and speak thru.