4 Different Kiosk Designs
These kiosks were all installed in a 2 week time frame.
Lake County Schools
Designed for a school district in Florida, this 8ft x 8ft L shaped bullet proof kiosk ensures safety to employees handling money. Featuring two 4' level 2 acrylic windows, ¼" laminated plate steel panels, and handicap accessible counters.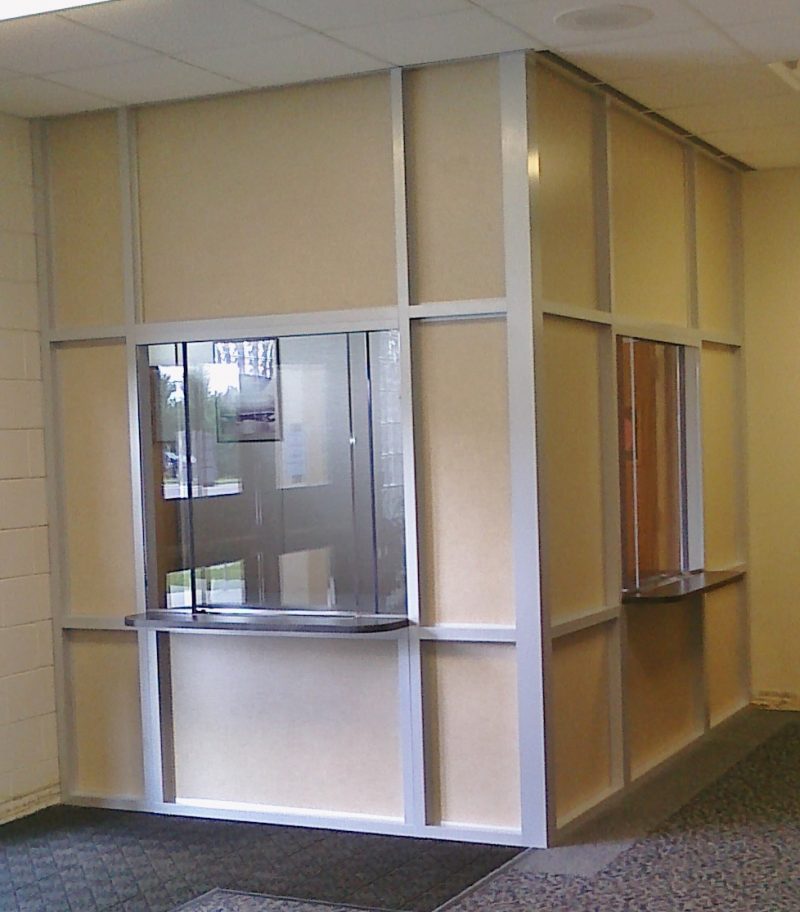 Three Window Kiosk
This 10ft wide x 10ft deep was custom designed for our customer. Features include three ADA 48in windows with overlapping glass, large 31 in teller trays, under counter Package Passer, and custom designed awning.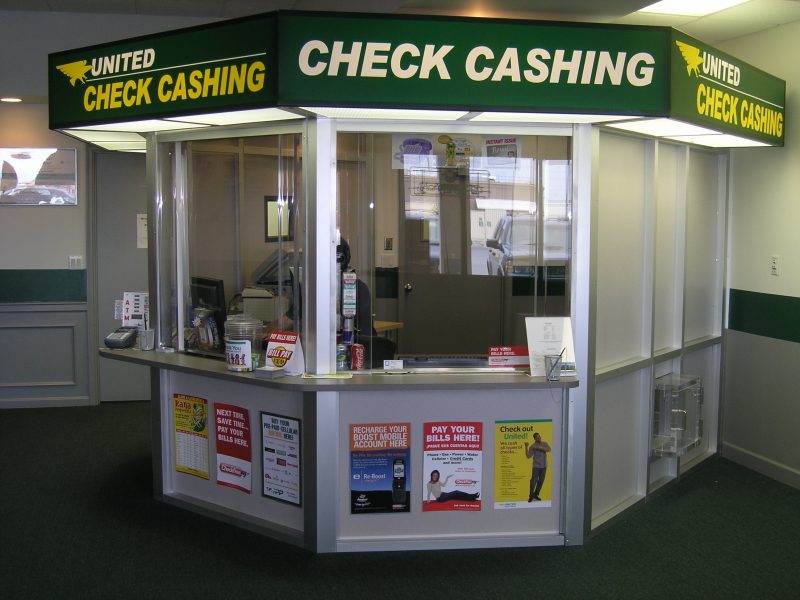 One Window Kiosk
This 4'8" wide and 8' deep modular kiosk was designed to take up a small space in a business but still give the safety and to allow the operator to do all the functions that a larger kiosk would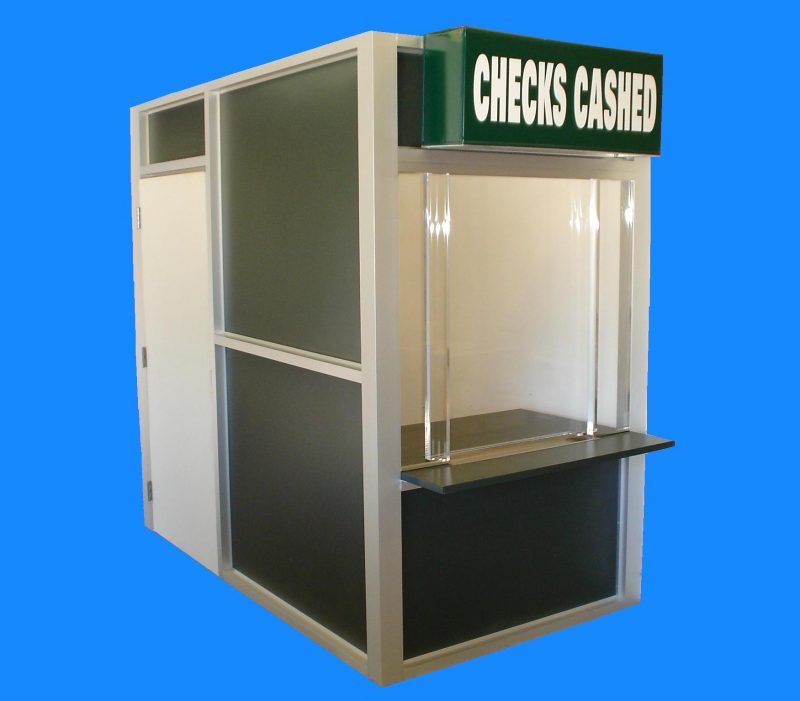 Mr Payroll Kiosk
This 7'8" x 8' bullet resistant kiosk has two 3'6" windows with handicap accessible counters. The panels are made of laminated bullet resistant fiberglass. The door has a level 2 rating with a 1' x 1' mirrored viewing window. This particular kiosk has a electronic Trilogy lock and a deadbolt for added security.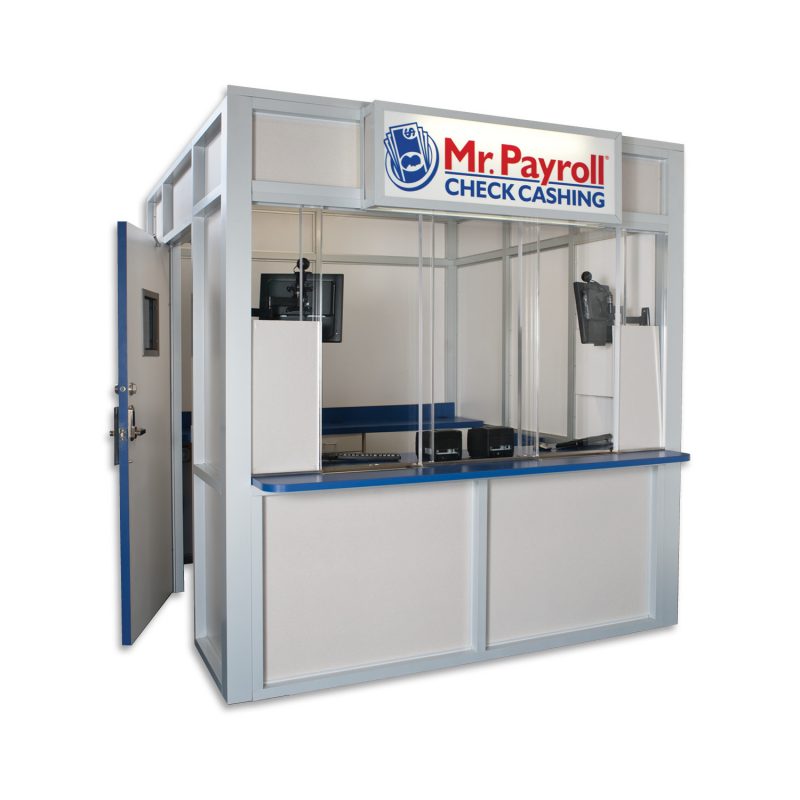 Ria Kiosk
This 6' x 6' level 2 bullet resistant kiosk features acrylic panels on the side for better viewing of the store that it is in. This kiosk features an electronic speak thru for better voice transmission.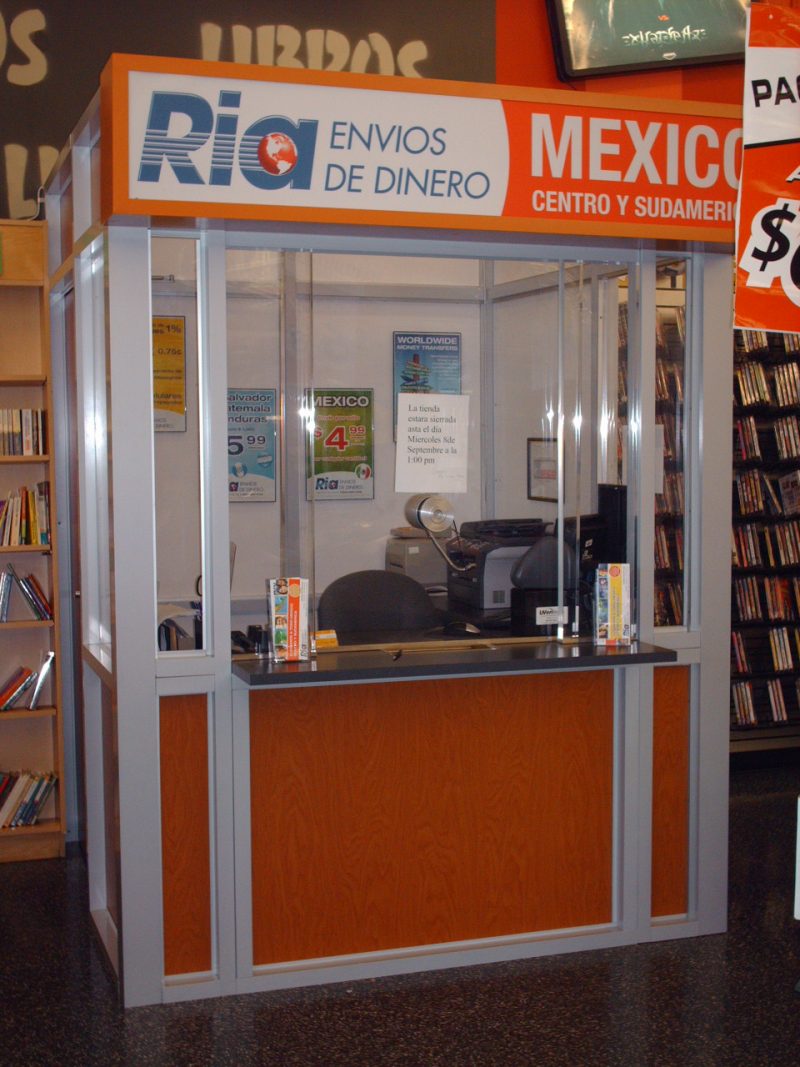 Patel Kiosk
This 8'8" wide and 10' deep kiosk has a regular teller window and a handicap accessible window. This particular kiosk was installed in a tobacco shop to promote more business and for added protection for the employees.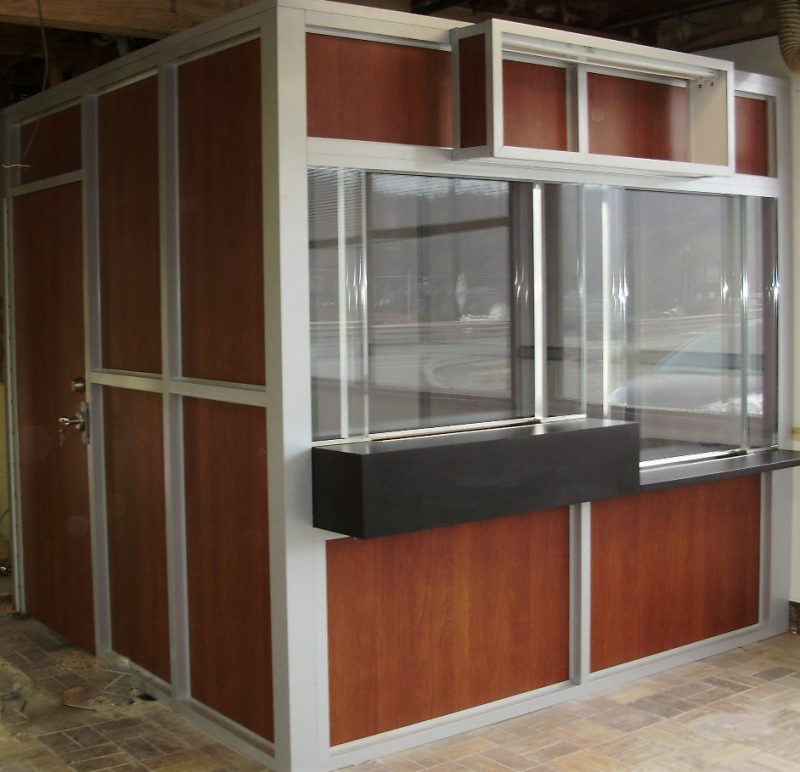 Spotya Kiosk
This kiosk has an 8'8" front with 2 10' walls angled down the sides. It was designed to fit in a corner of a convenience store that had restrictions. It features a 4' handicap accessible window and standard 4' window with a privacy barrier between them.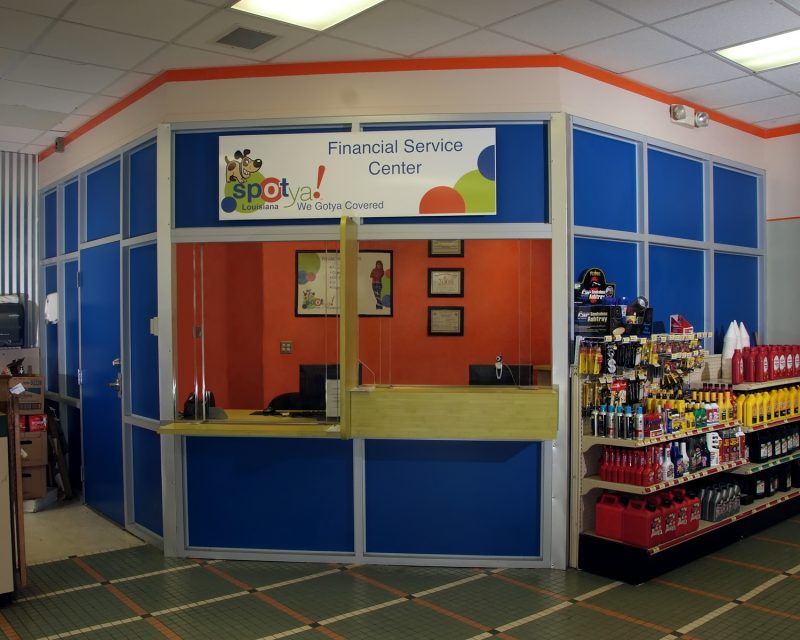 Transaction Window
You provide 48 in Wide X 80 in High opening and it will fit. If you need two windows make your opening 96 in wide and 80 in High and bolt two sections together.
48 IN Wide 80 IN High
Outer Frame clear aluminum comes assembled with ¼ in Laminated steel panel installed
Level 2 Overlapping bullet-resistant Glass in window (allows for easy voice Transfer)
44 in wide Teller Counter (ADA Height) with glass channel already mounted
(Teller Counter 10.5 in on outside of Front 26 in on Inside of Front)
Two mounting brackets
One 12 in Teller Tray
Choice of Colors for flat panel and Counter top (Green, Blue, Black, Red, Wood Gain)